5 Reasons to Visit the Huacachina Desert in Peru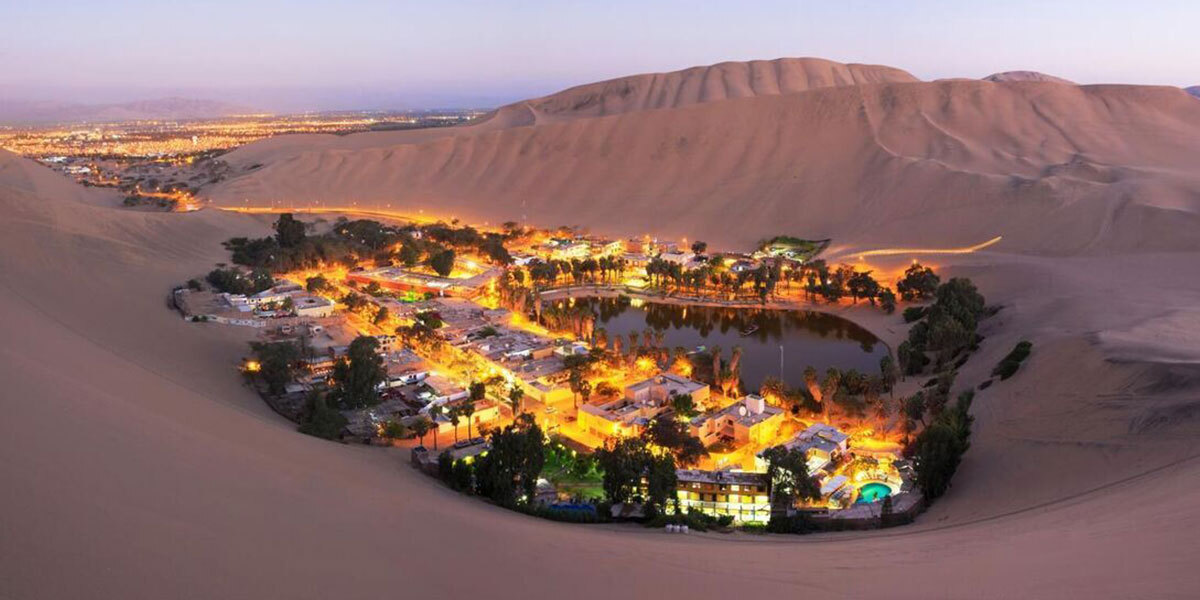 From all the tourist attractions you could use to escape from Lima's stress, Huacachina should be your N° 1 option! Learn everything you need to know about the only natural oasis in South America, tips for travelers, what to bring, and more!
Huacachina is the perfect destination for those looking for fun and adventure. This place is home to the biggest sand dunes in the continent where you can do activities such as dune buggy and sandboarding.
The Peruvian desert will amaze you by its beautiful sunsets and dream-like scenery. This natural oasis has been preserved by many years, and we are proud to show you all the details and reasons why this is a must-go destination while traveling through Peru.
Quick Tip: The best way to get to Huacachina is with Peru Hop, allow yourself to discover the best of Peru in the safest way possible! If you're planning to do the Dune Buggy and Sandboarding tour, Peru Hop offers short trips from Lima where you can enjoy the best activities!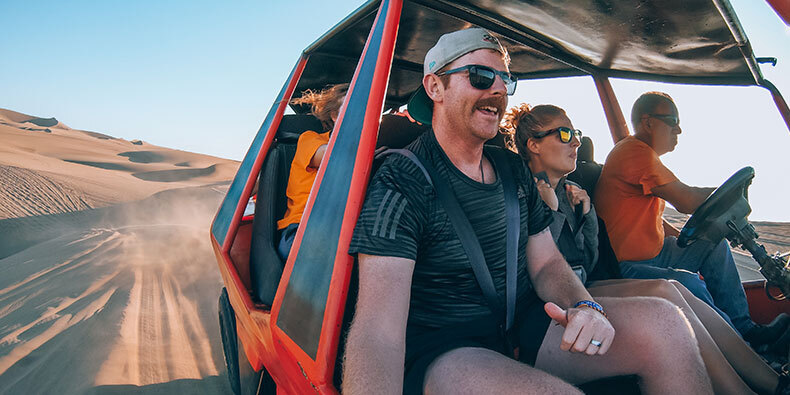 What to Bring to Huacachina?
It is always summer in Huacachina, make sure to be prepared for this tropical-like weather, and follow these recommendations we have for you.
Wear sunglasses and a sunhat!
Protect your skin from the sun! Try applying sunscreen every 40-50 minutes.
Carry your passport or I.D. with you.
Cash. Make sure you have enough Soles, the local currency since in Huacachina, there is only one ATM!
Wear comfortable shoes. Flip flops are great for the warm weather in Huacachina but not for the dune buggy and sandboarding activity. You don't want to lose them!
Bring your swimming suit! Some hotels and hostels have pools, trust us, you'll be craving for this after a whole day of walking under the sun.
Don't forget your Camera! You'll be stunned by the beautiful landscapes Huacachina has to offer, besides you would love to immortalize the otherworldly sunsets in this location.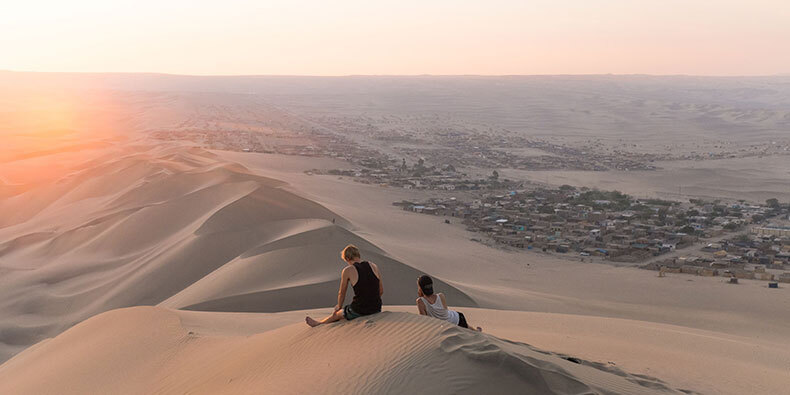 Definitely, Huacachina is the best destination for those looking to escape from Lima's stress, don't leave this place behind while traveling through Peru. Since you are here, make sure to know everything about Huacachina, and make the most of it!