Find the Best Lima Souvenir Market 2021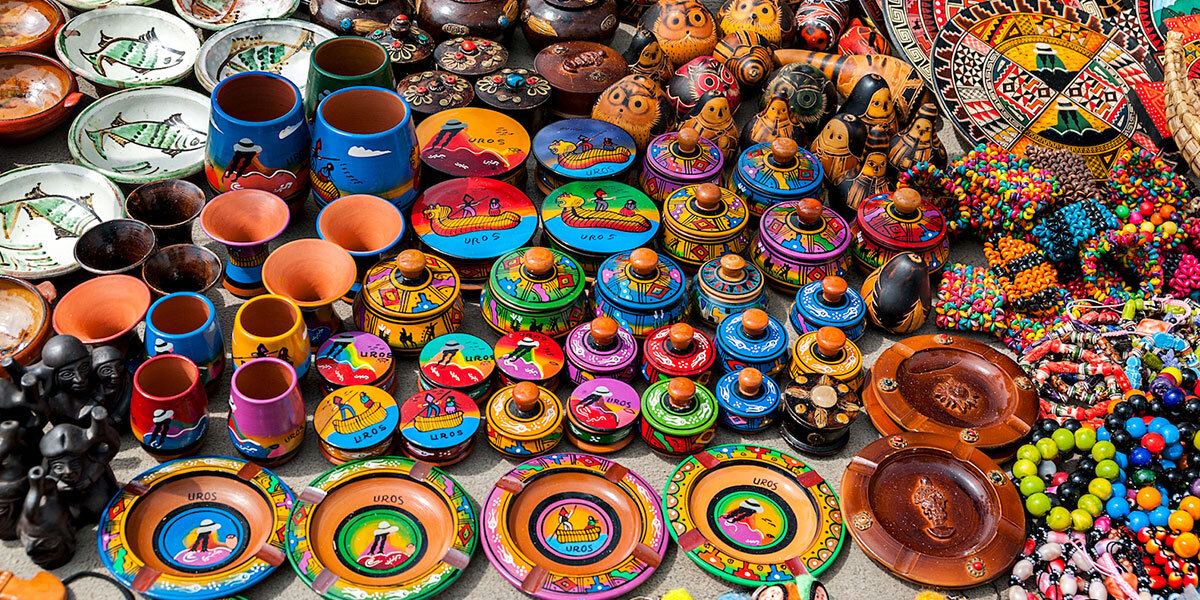 Discover the top 5 souvenir markets in Lima. What you can buy. Know how to find them. Do not miss the chance to take with you the most amazing souvenirs of the city.
In every adventure, we always get that feeling of taking a piece of the place we had the most incredible experience. Getting some stuff for our friends and family will be hanging around our heads too. Surely nobody wants to head off to the next destination without a souvenir.
Now then, when visiting Lima we'll come across a large number of souvenir shops or artisan markets. And the main problem will be to pick high-quality ones. That being said, let's find the best lima souvenir market to not leave Peru empty-handed.
Miraflores Indian Market
The most popular souvenir market in Lima. Here you can find all sorts of things such as silver jewelry, a wide variety of clothing, gorgeous paintings, artisanal backpacks, and everything you can imagine. You can seriously spend a few hours browsing around here. Visit the whole market and you might discover pretty cute stuff.
How to find it: Start at Ovalo de Miraflores in direction to Ricardo Palma Avenue. You will find Petit Thouars Avenue. From there, just walk 4 blocks straight ahead. The market is right in front of The Inka Plaza Gallery.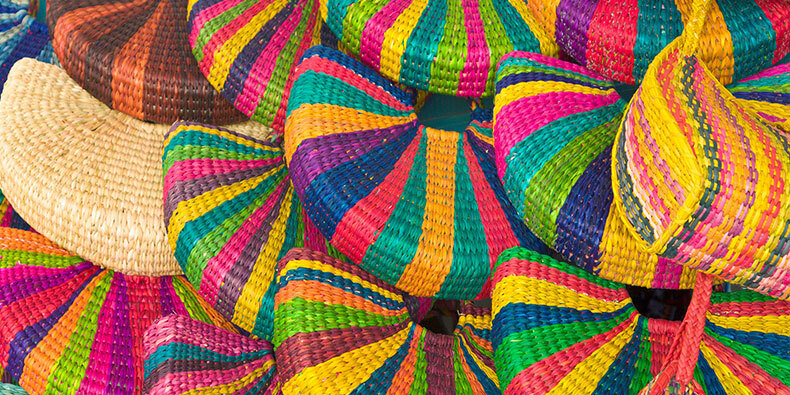 Gran mercado Artesanal, Tesoros del Inca
Even though you can get the same gifts and souvenirs, the prices will be a bit affordable in comparison to the ones in Miraflores. If you want to save some money, this could be a good option. Note that you will have to take public transport or a taxi to get here.
How to find it: Located at Av. La Marina 790, Pueblo Libre. Take public transport to Pueblo Libre district and get off at Sucre Avenue. Walk 2 blocks along La Marina Avenue and you will find a big sign of the market.
San Francisco Galería Artesanal
If you are touring around the historical center, do not miss the chance to visit this famous market. Here you are going to find some of the cheapest souvenirs in Lima with no doubt. Maybe after enjoying the colonial streets and balconies, you can head over here. Just look around and try to get some great discounts.
How to find it: The market is at the Plazuela San Francisco in Lima Historical Center. The address is Jirón Lampa 216, Cercado de Lima. As the main reference, this gallery is one block away from Lima's Plaza de Armas.
Mercado Artesanal
When going shopping in this market, you will find lots of local craft and artisan galleries. Take your time to pick up some souvenirs and see what you can find. There is plenty of good jewelry and clothing like baby alpaca sweaters, mittens, leg warmers, and more. Get some interesting stuff like little chess games of the Incas versus the Spaniards or even coca leafs and coca candies.
How to find it: If you have already visited The Indian Market, this market will be on the way as it's located on the next block. The entrance is at Calle Belisario Suarez 315 near the Francisco de Miranda Park, Miraflores.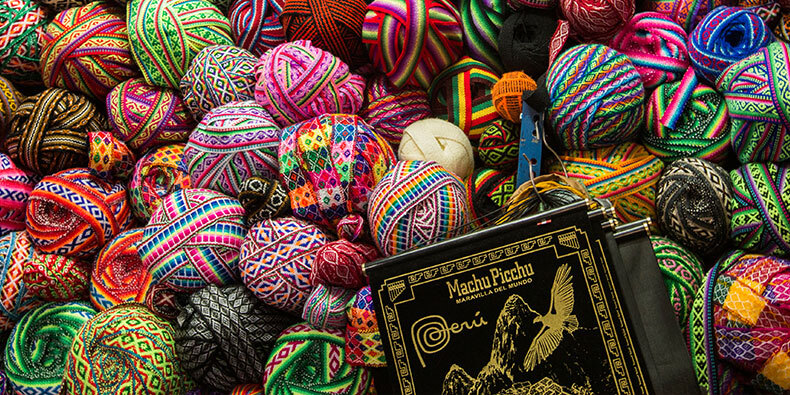 Dédalo Arte y Artesanía
If you are looking for very high-quality stuff, this market will be ideal for you. Dédalo Arte y Artesanía is a beautiful place where you can find the best artesian work mixed with exclusive designs. Even though it could be a bit pricey, there is no doubt the products you will find here are unique pieces of pure art.
Here you will find accessories, furniture, clothing, toys, and much more. All these traditional items are very polished and fancy. No matter if it's handicraft, the designs are pretty exclusive. We can guarantee you will be leaving this shop place with at least one piece.
Apart from that, there is a small back patio where you can relax while taking a drink and having a snack. Surrounded by the magnific art of great Peruvian designers. With no doubt a must-visit place in your adventure to Lima.
How to find it: The market is a bit difficult to find if you are not a resident. The Plaza Barranco will help as a reference. Walk 6 blocks to the north by the Almirante Miguel Grau Avenue until reaching Sáenz Peña street. From there the market will be 1 block away.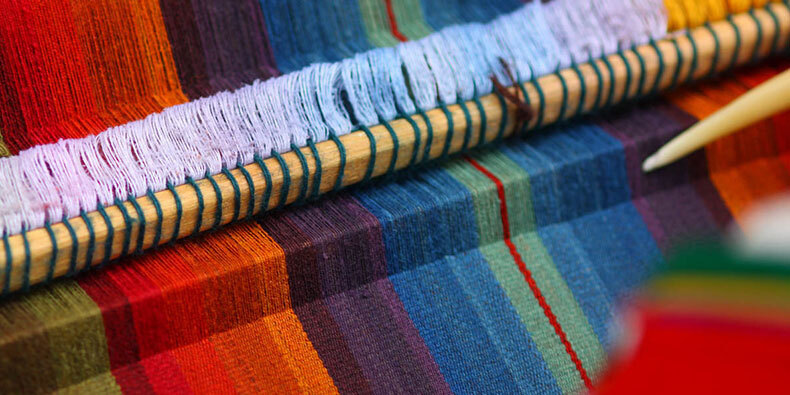 Remember that you can also open Google Maps to help you get more detailed references or simply ask around. All these markets are well-known so you won't have any problem finding them.
We hope this information was helpful to find the best Lima Souvenir Market for you. Now that you know where to get the best and unique souvenirs. Do not miss the opportunity to explore the city and have fun looking for traditional Peruvian stuff.
Lima comprehends a variety of attractions and activities that you simply can't miss, make sure to know everything about Peru's capital and make the most of it. Although you could find almost everything in Lima, this city is also known because of being so busy and crowded most times, that's why you can't leave Huacachina behind.
Quick Tip: The best way to get to Huacachina is with Peru Hop as you can see the best of Peru in the safest way possible. If you're planning to do a short trip to Huacachina, Peru Hop has the best option for you!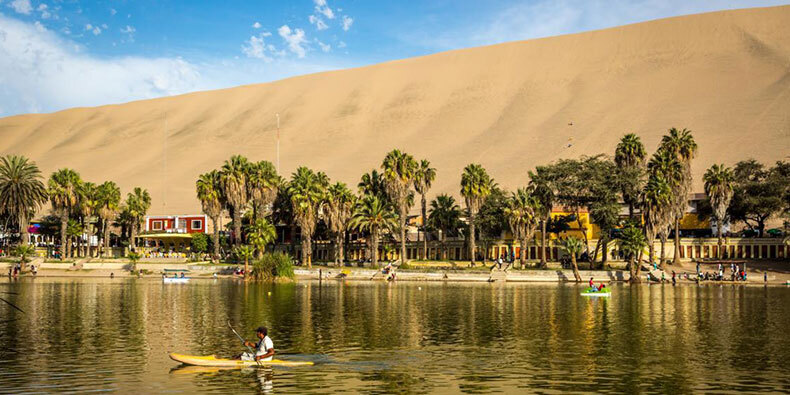 After a few days in Lima, you'll realize how much you'll need a break from the street's traffic and stress or like many, just disconnect from the world. Huacachina is the best destination for those looking for fun and peaceful moments, make sure to know everything about it while you're here.