Hostels and Hotels in Huacachina Oasis Peru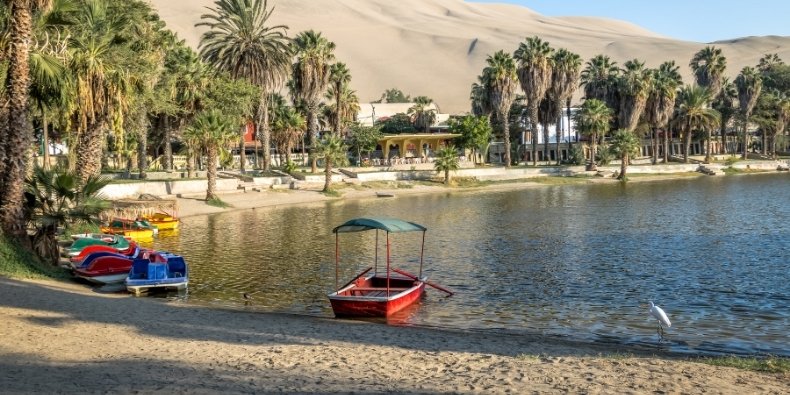 Huacachina is one of the main tourist attractions and, without a doubt, the perfect getaway destination from Lima, which is why you cannot leave this famous oasis behind while traveling through Peru and South America. Ica has a lot of things to offer and Huacachina is one of its principal assets. Keep reading and find information about the best accommodation options in Huacachina.
Huacachina is located 5 hours away from Lima, making it the best travel destination for a weekend getaway. In this natural oasis, you'll find activities such as the dune buggy and sandboarding tour that will surely be the highlight of your trip.
Ica is famous for being the second most visited department of Peru, attracting over 500,000 visitors per year to the whole region, which is why we highly recommend you to consider adding Huacachina in your to-do list!
Please continue reading and get ready for the highlight of your trip. Below, you will find detailed information about the best accomodation options in Huacachina.
Accommodation in Huacachina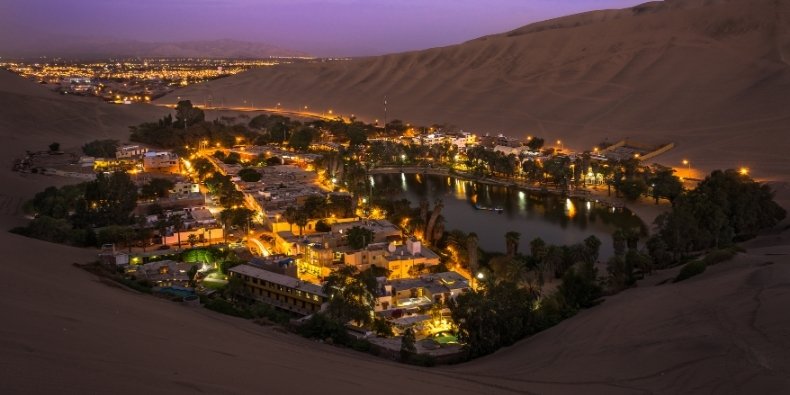 Huacachina gathers different hotels and hostels for every type of traveler, whether you're looking for a fun experience, or a place to get a good sleep and just relax in this not-so-remote location.
For Budget Travelers we have gathered a few of the most recognized affordable and best hostels in the area:
Wild Rover Hostel – Huacachina

If you wish to have fun and experience the best of Huacachina nightlife, then you must stay in the Wild Rover Hostel in Huacachina. This accommodation option from the famous Irish chain has one of the most popular bars in the area. It is located 5 minutes away from the Oasis, making it easily accessible from anywhere in Huacachina.

The Wild Rover Hostel has pod-style dorm beds and private bedrooms, as well as a big swimming pool and chill area, Wi-Fi, travel desk, a bar, and a restaurant.

Wild Olive Guest House

The Wild Olive Guest House is one of the most popular accommodations found just in front of the lagoon. If you're looking for trendy decor facilities and a good sleep then don't miss the opportunity of booking a room in this guest house.

This guest house is located right in front of the lagoon, meaning that it's close to the best restaurants, shops, and huacachina's nightlife. This colonial house is ideal for solo travelers and groups. Its facilities include a kitchen for guests, an Italian restaurant, pool access, free Wi-Fi, Netflix, and a large family style living room.
Quick Tip: The best way to get to Huacachina is with Peru Hop; a bus company recognized for its safety and travel experience since 2013. Peru Hop offers day trips from Lima to Paracas and Huacachina, don't miss this chance and find out everything about it!
If you're willing to pay a little more, then check these hostels and hotels we have gathered for you!
Curasi 3-Star Hostel

Some travelers prefer to relax and spend some quality time with family and friends, which is why the Curasi Hostel is the perfect accommodation option for those looking for high-end facilities and a peaceful experience.

The Curasi 3-Star Hostel has private rooms with views to the oasis and its surroundings, a swimming pool, and a restaurant. If you wish to have a good sleep after a whole day filled with exciting activities then this is the place for you!

Hotel Mossone

This is one of the most recognized hotels in Huacachina since it is located just in front of the Oasis, it counts with upmarket facilities and one of the best restaurants in the area. The Mossone Hotel is recognized for its good service and comfortable bedrooms, ideal for families, couples, and solo travelers looking for a peaceful and relaxing experience.
These are a few of the many different hotels and hostels in the area. Huacachina is, without a doubt, the perfect travel destination for many local and foreign travelers that look to escape from the crowded city of Lima.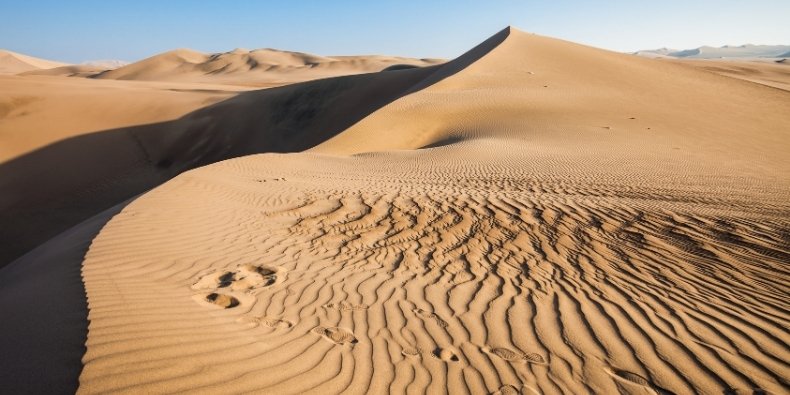 In this natural oasis and its surroundings you'll find a variety of activities that you simply can't miss. Are you ready for your next adventure? Learn everything about Huacachina and its surroundings and make the most of your experience through Peru!
You may like