How to Get From Lima to Huacachina: Guide 2023
Planning to go to Huacachina on your next trip? Do not know how to get to this beautiful oasis? Know how to get from Lima to Huacachina this 2023.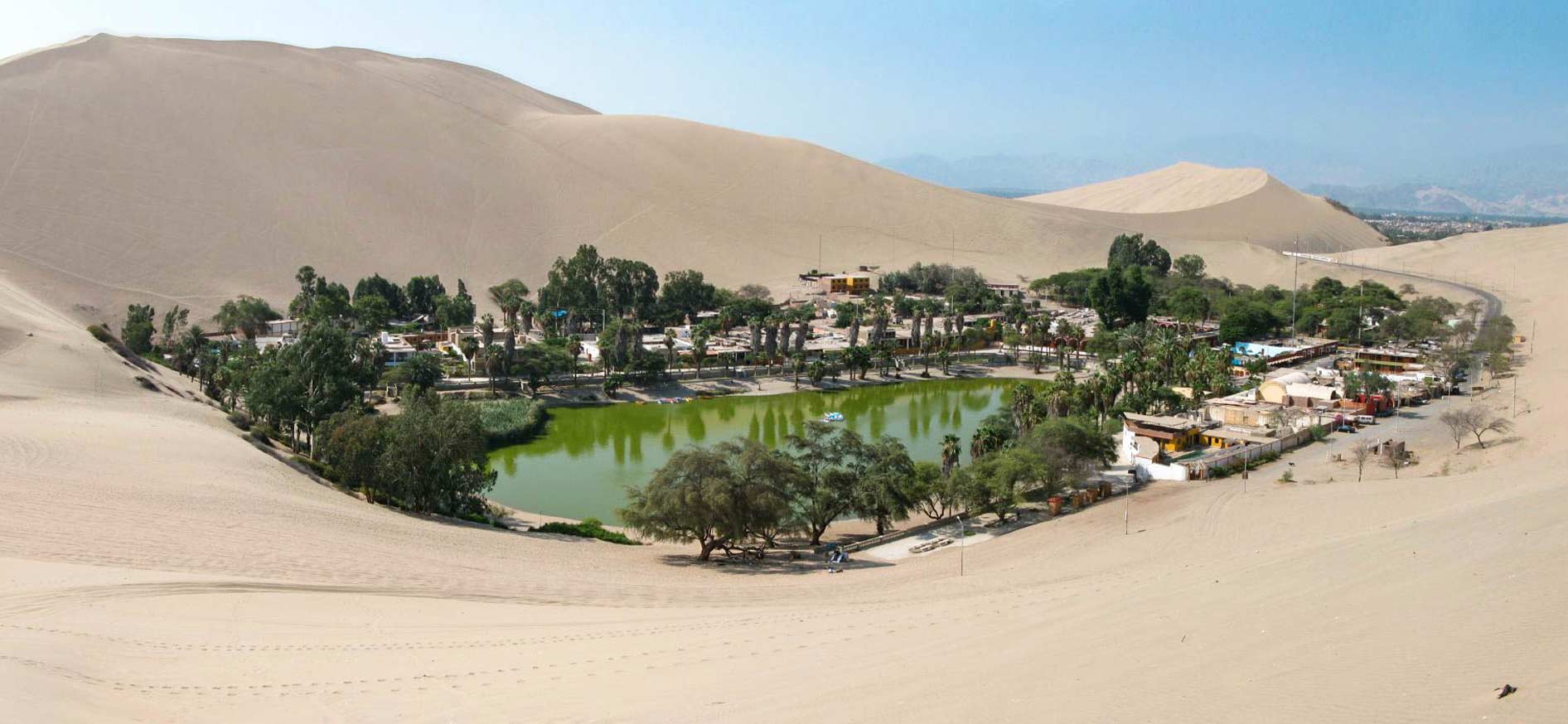 Lima to Huacachina at a glance
Easiest and best option: Peru Hop Bus
Public buses are available but can be stressful with all the planning needed
Lima to Huacachina distance: 190 miles (306 km) – approximately 4 hour drive
Surely many of you have already seen spectacular photos of this oasis or heard a story from a friend of ours about how great this destination is. Huacachina is nowadays a very popular destination in Peru. There is no way to miss the chance to visit such a unique place when traveling around Peru.
A beautiful oasis surrounded by a desert, tropical weather, huge dunes, bars, restaurants, everything you could ever imagine in one place. Even though Huacachina itself is not as big as other destinations, you will have plenty of things to do and explore. Fun and adventure are guaranteed so do not hesitate including Huacachina in your travel plans.
Now, if you are thinking of going to Huacachina and still have no idea how to get there, in this post we will show you the best way to get to this oasis. The easy, fast, and most importantly safe way to ensure the best experience ever. Huacachina is a destination close to Lima so it won't take you so long to get there. However, there are some things you might need to consider as the options will vary.
Private car
The least recommended way to travel to Huacachina. The high cost per rent added to the sometimes complicated and confusing roads, it can make what's meant to be a fun trip a stressful one. If you were to choose this option you'll have to go through the Panamericana Highway until reaching kilometer 256 (Ica city), a 4 hour drive.
Public bus company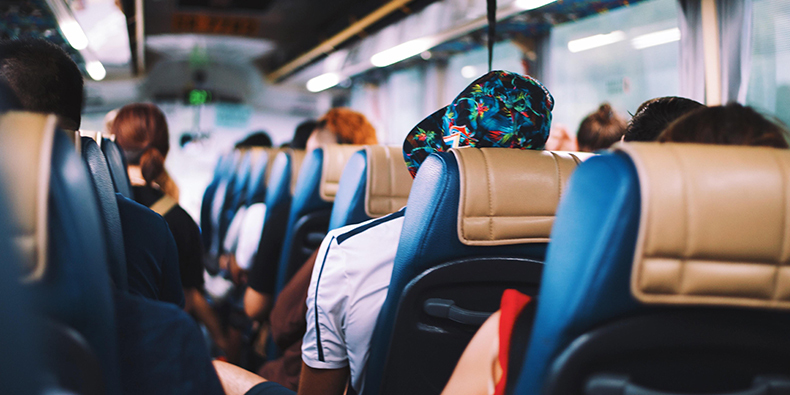 This option is way more complex as you will need to take more than one vehicle. The first thing to do is to take a taxi from your hotel/hostel to the bus terminal. Bear in mind that is no central bus terminal, so the location will depend on the bus company (these terminals tend to be far away from major hotels/hostels). Then you will have to take the bus from the terminal towards Ica. Once in Ica, you have to take a taxi to Huacachina as buses are not allowed to enter the oasis. The bus ride lasts approximately 4:30 hours. Note that you will have to repeat this process for the way back.
Although this is a very common way to get to Huacachina, it could become somewhat confusing for a tourist. Plus, you risk getting lost along the way if you don't know the place very well.
Among the costs you have to consider are:
Taxi to the terminal: $7 USD (might vary depending on your location)
One way bus ticket: $15 USD (might vary depending on the bus company)
Taxi from Ica to Huacachina: $4 USD
Taxi from Huacachina to Ica: $4 USD
Return bus ticket: $15 USD (might vary depending on the bus company)
Taxi from the terminal to your hotel/hostel: $7 USD (might vary depending on your location)
Peru Hop bus
One of the easiest and best ways to get to Huacachina is traveling with this company. First off, it's the only bus company with DIRECT access to the Huacachina Oasis. Peru Hop is a bus company focused on providing quality services to its passengers. Apart from having certain benefits, the company makes the trip very rewarding.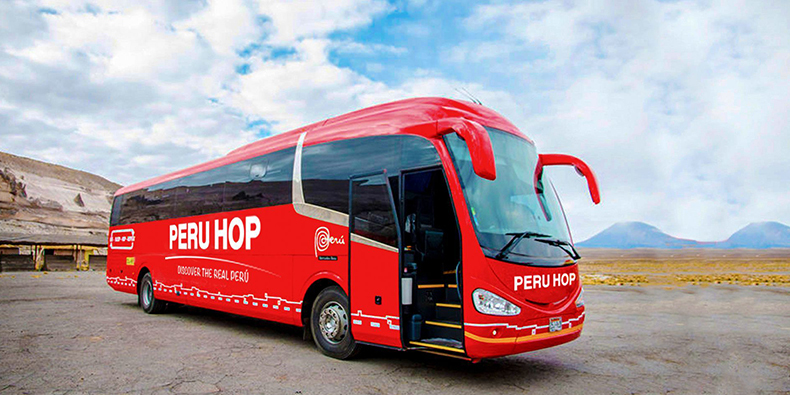 They have daily departures from Lima and the tour they offer is perfectly set for people who travel for the first time in Peru. Here is a list of what is involved in your trip to Huacachina
According to many travelers, the best features of traveling with Peru Hop is the direct entry to Huacachina, hotel/hostel pickups and being able to meet other travelers from all over the world..
Pickups and dropoffs:
There is no need to worry about taking a taxi to get to a terminal. Peru Hop provides pickups from hotels/hostels in Miraflores, Barranco, and some parts of Lima center and San Isidro. On the way back, they also drop you off at your hotel/hostel.
Total package tour:
The company offers this tour as a total package, therefore, once you get the ticket you will have everything set for that day. This includes transport, pickups and drop offs, tours, and a guide on board. This way, you can save time and you don't have to worry about missing a tour or forgetting to book something. Plus, you can get to meet other travelers along the way as the tour always runs with a big group of people each day.
Guide on board:
There is no better way to know a place than with a local guide that takes you to those hidden places. With Peru Hop, you can travel along with a guide that will give you the tips and assists you in anything you might require. More than a guide is a friend that talks about his culture and traditions. This is one of the factors Peru Hop has gained popularity lately and you can confirm that as its users post excellent reviews every day.
Safety first:
There is no doubt we always look for to get the best experience. Safeness is a very important factor nowadays and this is what Peru Hop has provided all these years of operation. All drivers, guides, operators that work with this company are trained professionals who make every trip the best.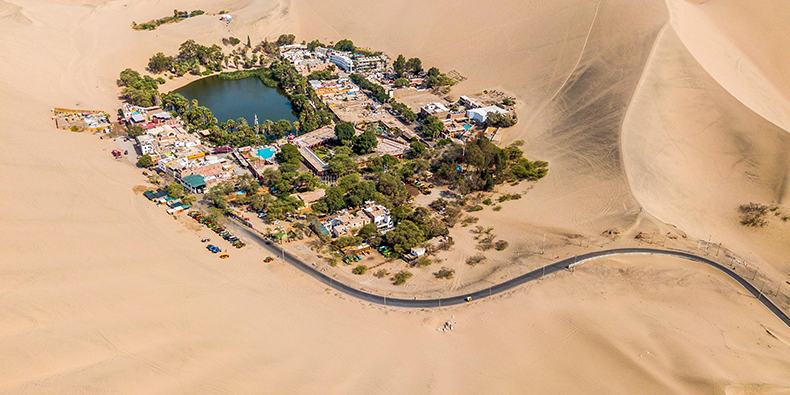 ---
Experience the amazing experience that Huacachina offers
Find the best information related to desert oasis and the best things to do in our Huacachina Info page and discover why it's the best spot to visit in Peru!