Huacachina sunset: An unforgettable experience
Dare to travel to Huacachina and explore the desert admiring spectacular views to end up with a beautiful sunset in the dunes.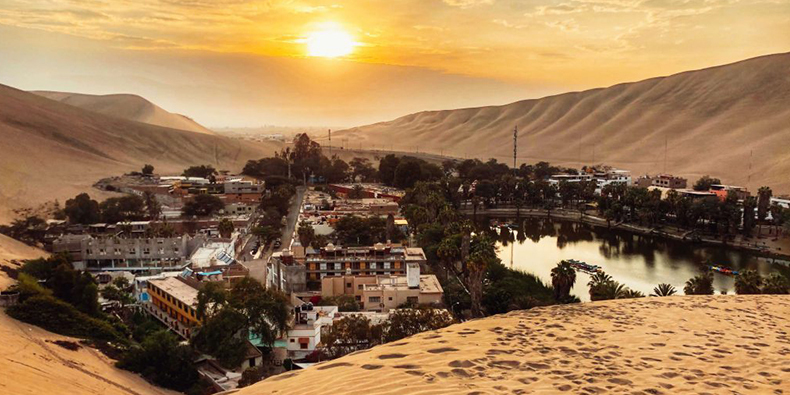 A few kilometers outside of Lima, there is one of the most important deserts in Peru. Huacachina is a place out of this world, this natural oasis surrounded by huge dunes is a destination that everyone has fallen in love with. Here you can do lots of activities and not to mention that the fun will be always guaranteed.
The warm weather makes this place the perfect spot to have a good time sitting by the pool while having a drink and relaxing by taking the sun, and why not do some outdoor activities in the dunes and taste delicious food. Nowadays, Huacachina is a popular stop for travelers en route from Ica to Nazca, mainly because it offers the opportunity to enjoy exciting buggy and sandboard rides.
Buggys tour
The main attraction in Huacahina is the buggys tour. There is no doubt this ride will blow your mind allowing you to feel the adrenaline and giving you a sensation of going on a rollercoaster. The dunes make this possible as the driver will take you to an adventure where you will be able to enjoy the views of the desert and practice sandboarding.
For people who like this kind of activity, Huacachina will be ideal. There is no other place in the country that can offer you such an experience. Plus, at the end of the tour, you will be able to see an amazing view of the sunset. The sight is hard to describe but all we can say is that it will be a scenery you won't ever forget.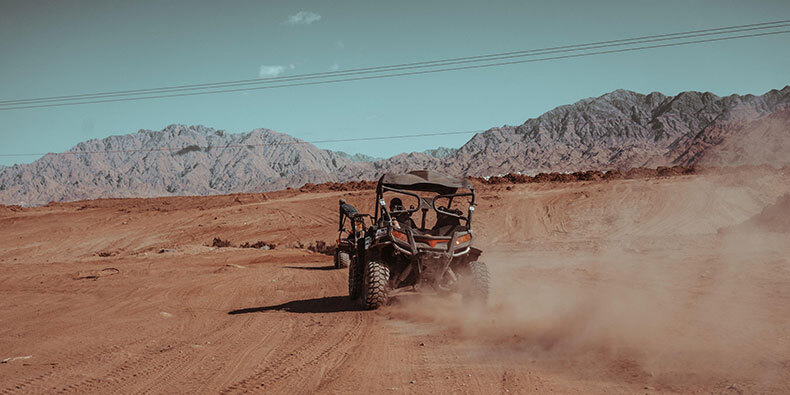 Sandboarding
Apart from going on a ride in a buggy, you can also practice sandboarding. Once you have your sandboard, you can choose to coast down the sandy slope just as you would on a snowboard, or you can go for an easier method and use the sandboard just like a sled.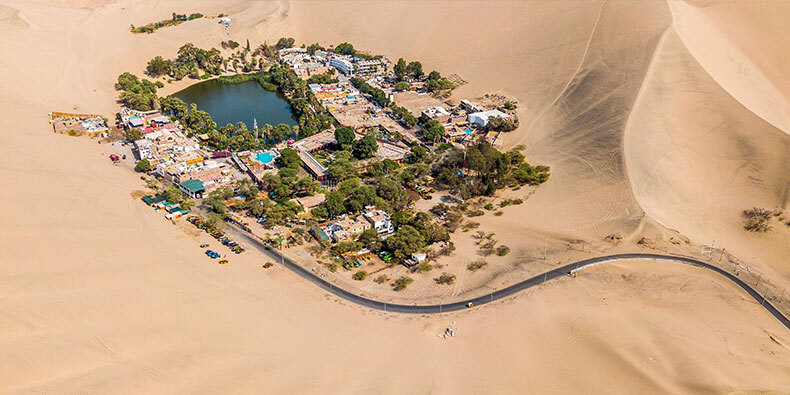 Other attractions
Huacachina is surrounded by restaurants with a tasty gastronomic offer and bars that especially at night are very lively. You can also take a nice walk around it and even navigate the lake, which is at the center, with pedal boats.
At night, you can enjoy the starry sky from the water's edge, or at the top of the dunes that surround it. There are also campsites in the desert where people have the most incredible experience.
Also, the nightlife is pretty good due to the number of bars and party hostels that you can find. People like to party all night long meeting people and having some drinks. Everything is so much fun during the night so if you are a party person you will definitely love Huacachina.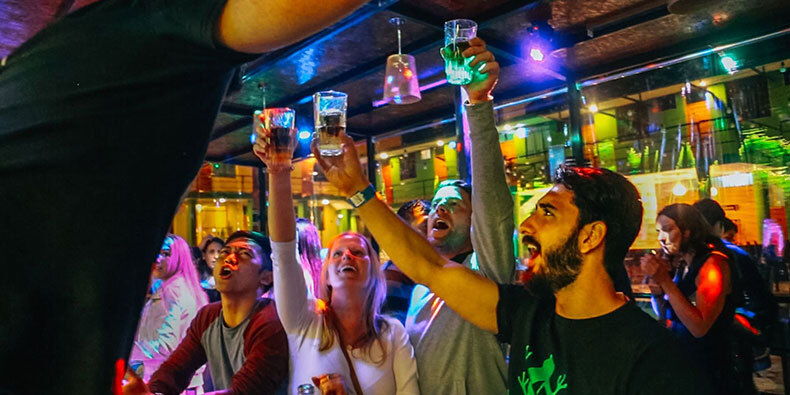 How to get to Huacachina
The easiest way is to go with a tour operator. Departures are daily from Lima very early in the morning. If you are staying in Lima, you can easily do a full-day tour arriving back to Lima at around 22:00 pm. There are other options like using public transport, however, this is not very recommended as the access is limited and you will spend more time and money.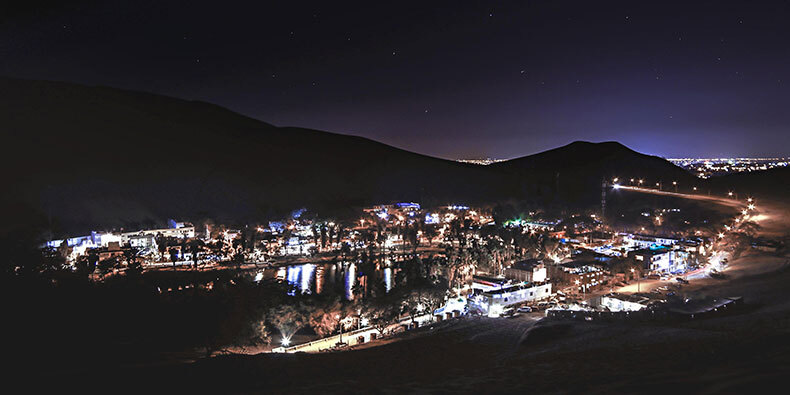 You may like